Carpet in Ocean City, MD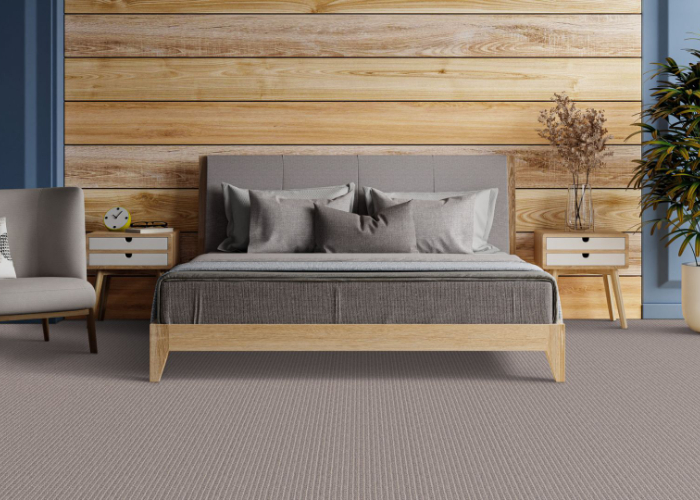 Welcome to the world of comfort and coziness right here at OC Floor Gallery in Ocean City, MD! We recognize that transforming your flooring is a significant journey, and we're thrilled to be your companions every step of the way.
Discovering the perfect carpet to infuse warmth into your space is our passion. When you enter our Ocean City showroom, you'll sense our dedication to elevating your home's ambiance. Our commitment extends beyond mere selection; it encompasses guidance from the initial choice to the final installation, ensuring your experience is nothing short of delightful.
Unveil an array of remarkable carpet choices that are easy to maintain and perfectly align with your style and budget. Our Ocean City showroom is a beacon of excellence in the carpet realm, offering a diverse range of eye-catching and wallet-friendly carpet solutions. Whatever path you choose from our curated collection, rest assured that your space will radiate comfort and charm for years.
Trust in our selection of carpets sourced from the industry's premier brands and manufacturers. Your home's transformation begins here, where comfort meets quality and style embraces longevity. At OC Floor Gallery, we're not just about carpets; we're about crafting enduring experiences that shape your home into a sanctuary of comfort and beauty.
Types of Carpet
We offer a wide variety of carpets to suit every taste and lifestyle. Here are some types of carpets you can choose from:
Berber is a versatile and popular carpet with a soft, cushioned feel underfoot. Berber carpets are available in multi-level or level-loop piles and boast natural strength and durability, making them ideal for areas in your home with high foot traffic.
Frieze carpets are renowned for their silky and smooth texture, plush feel, and resiliency against stains and dirt. Its knotted appearance adds depth and dimension to any room, creating a cozy and inviting atmosphere.
Loop and cut-loop carpets offer a casual and homely look that effectively hides imprints. While loop carpets feature uncut looped fibers woven or tufted into the surface level, cut-loop carpets are made of snag-free straight, cut fibers. This makes them ideal for homes with pets and kids!
Patterned carpets are perfect for those looking to make a bold statement. Patterned carpets add an artistic and visually striking touch to any room using a process similar to paper printing or rotary screen printing.
Saxony carpets offer a luxurious option that adds elegance to any space. As cut-pile carpets, they are resistant to shading, wear, and traffic marks, making them a durable and long-lasting choice.
Embrace the Advantages of Carpet
Carpet has so many great advantages, including:
Comfort Beyond Compare: Sink into the luxurious softness underfoot, providing a cozy haven for relaxation and play.
Warmth Amplified: Enjoy a natural insulator that retains warmth, making every step a comforting experience, especially during colder seasons.
Noise Diminished: Revel in a quieter environment as the carpet absorbs and dampens sounds, reducing echoing and disturbances.
Safety Enhanced: Experience a reduced risk of slips and falls, thanks to the cushioned surface that provides a secure footing.
Versatile Styles: Discover a plethora of design options, patterns, and colors, allowing you to match your carpet to your decor effortlessly.
Allergen Trapper: Benefit from a healthier indoor environment as carpet fibers trap allergens, keeping them from circulating in the air.
Energy Saver: Increase energy efficiency by providing additional insulation, helping to maintain room temperatures and reducing utility bills.
Durability Defined: Choose from sturdy materials that withstand wear and tear, ensuring your investment maintains its allure for years.
Budget-Friendly: Achieve elegance without breaking the bank, as carpet offers an affordable way to elevate your space's aesthetics.
Experience these captivating perks and more at OC Floor Gallery in Ocean City, MD. Our carefully curated carpet collection brings you a harmonious blend of comfort, style, and practicality, enriching your living space in ways that go beyond the surface.
Is There a Waterproof Carpet?
Absolutely! We carry a lot of waterproof carpet flooring, perfect for active households with kids or pets. Waterproof carpeting looks like any other carpet, except its protective backing prevents moisture from reaching the subfloor. When you have a waterproof carpet, stains will stay on its surface, making it easier to clean and less likely to leave a mark. Waterproof carpet fibers are also resistant to visible wear and tear, offering you peace of mind to keep liquids from seeping into the fiber.
Professional Carpet Installation Services
Let us take care of the installation to get the most from your new carpeting. We have experienced technicians with the necessary skills and equipment to upgrade your new floor accurately and efficiently. While we do the work, all you have to do is relax! By trusting us to handle your installation, we ensure that our Ultimate Confidence Guarantee backs the investment you put into your home. We promise you that if you find yourself unhappy with our work or your new flooring, call us within 30 days of your installation, and we will happily replace them at no additional cost.
Contact us to learn about our carpet flooring options. We proudly serve customers in Ocean City, MD, and the surrounding communities.